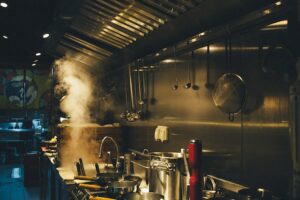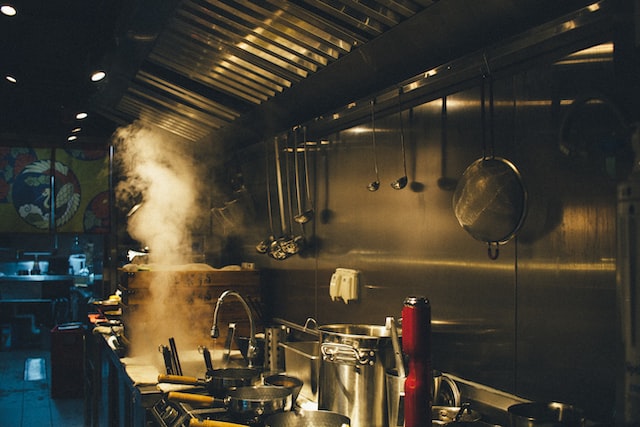 If you're a restaurant owner, you know that keeping your business running smoothly is essential. That's why it's important to consider using hydro jetting services from your trusted Houston restaurant plumber to clean your plumbing lines. Hydro jetting can help clear out clogs and debris buildup, which can cause serious problems for your business if left unchecked. Read on to learn more about the benefits of hydro jetting for restaurants and how it can help keep your business running smoothly.
If you need plumbing service for your restaurant or commercial property, get in touch now to schedule service.
What is Hydro Jetting from Your Houston Restaurant Plumber?
Hydro jetting is a service from your Houston restaurant plumber that uses pressurized water to clean the interior of pipes. It's commonly used to clear drain clogs or drain buildup. It works by using special nozzles connected to a pressurized hose that blasts away dirt, sediment, and blockages. The powerful blast of water scours the entire pipe system and clears it of any buildup that might be causing a clog or slow drain in your restaurant. It's also a great maintenance service to prevent narrowing pipe interiors from buildup like grease and solids. With professional Houston restaurant plumbers by your side for hydro jetting, you can keep your drains running smoothly. This helps you avoid clogs and nasty backups.
Why Restaurants Need this Houston Commercial Plumbing Service
Restaurants rely heavily on their plumbing systems, as running water is a necessity for any facility that prepares, cooks, and serves food. Additionally, restaurants deal with a lot of fats, oils, grease, and solids that can block up drain lines. While grease traps and other plumbing devices are designed to reduce issues with drains from these materials, many restaurants do still struggle with clogged and slow moving drains.
Hydro jetting is a proven way to clean out these plumbing systems quickly and effectively. The high pressure water jets are capable of removing buildup from grease, minerals, and other material that can cause blockages or slowdowns in the plumbing system. Not only does this result in an efficient restaurant, but it is also hygienic due to the thorough deep cleaning experienced when using hydro jetting services. Ultimately, restaurants need hydro jetting services because they are essential for ensuring their building runs continuously without clogs and other plumbing problems.
How Often Do Restaurants Need Hydro Jetting Services?
Houston restaurants should ensure their drains are routinely cleaned with hydro jetting services. Hydro jetting is a Houston commercial plumbing service that efficiently removes different types of clogs and can prevent many stoppages from occurring. Hydro jetting is the most effective way to completely clean your drain lines. The exact frequency of these services depends on the restaurant and its specific needs. However, as a general rule, most restaurant plumbers recommend drain cleaning at least twice a year for preventative maintenance. A Houston restaurant plumber experienced in hydro jetting can also inspect the condition of piping and detect any potential issues before they become a more serious problem.
Benefits of Hydro Jetting for Your Restaurant
Hydro jetting is a valuable and effective tool for cleaning restaurant drains. This high pressure method of drain cleaning uses water to break through any debris that is clogging a restaurant's pipes, safely removing grease and sediment buildup without the use of dangerous chemicals. This not only allows for quick and efficient cleaning, but also helps reduce the need for expensive repairs. Additionally, hydro jetting is an environmentally friendly option as it uses significantly less water than traditional methods and releases virtually no harmful byproducts into the environment. For eateries looking to ensure long-term proper drainage function with minimal disruptions to their day-to-day operations, hydro jetting services are an ideal choice.
Power Plumbing – Your Trusted Houston Restaurant Plumber
Hydro jetting is specifically beneficial for restaurants because it helps remove grease and other build-up that can cause problems in the future. Restaurants should have their drains cleaned with hydro jetting services every three to six months in order to prevent any issues from arising. Some of the benefits of using hydro jetting services for restaurant drain cleaning purposes include improved drainage, removal of odors, and prevention of future clogs. So, if you're looking for expert plumbing services, look no further than Power Plumbing. Our team of experienced plumbers can help you with all your needs, including hydro jetting services. Schedule service with us today!
We are a top Houston commercial plumbing company offering comprehensive plumbing services for your needs. We work with restaurants, multi-family properties, and other commercial buildings to keep plumbing systems functioning properly. Trust our more than three decades of experience for your properties all over Houston, Dallas, Austin, and San Antonio!