As a top Houston commercial plumbing company, we offer services using advanced technology to help keep your plumbing in good condition. We provide camera inspections for your plumbing to pinpoint issues before they become major plumbing emergencies.
We provide camera inspections for all types of plumbing lines, including sewer lines and drain lines. For camera inspections, our team used sophisticated plumbing cameras to visually see the inside of the pipes in your plumbing system. Using a flexible rod with a waterproof camera attached to the end, our team can actually see problems inside your pipes in real time.
Our experts provide camera plumbing inspections for both maintenance and diagnostic purposes. We often recommend getting camera inspections of sewer and drain lines annually as a way to find and prevent damage to your pipes.
Through camera inspections, our plumber can detect issues like: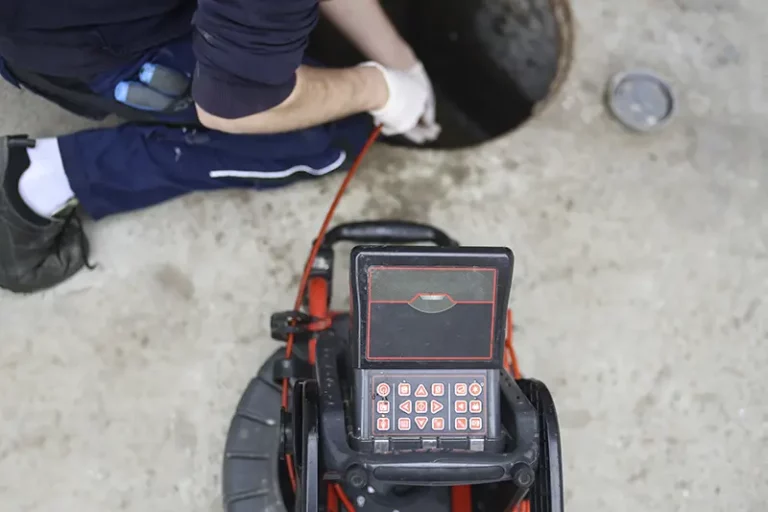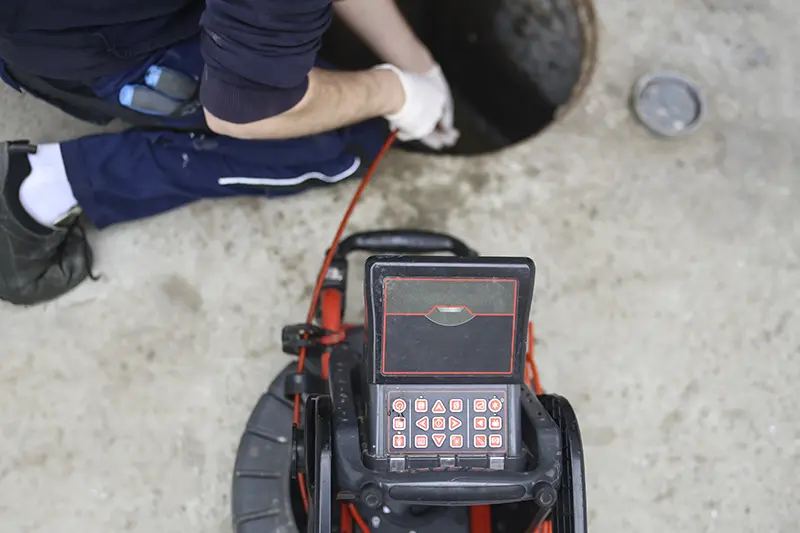 If you notice signs of issues with your commercial plumbing system, our experts may also recommend camera inspections as a diagnostic tool. We can use camera inspections to diagnose things like clogs, leaks, and pipe damage that may be causing plumbing issues in your commercial building.
Contact us now to request a quote for commercial plumbing camera inspections.
Benefits of Camera Inspections for Commercial Plumbing
There are many benefits of getting camera inspection Houston commercial plumbing services. With camera inspections from our team of experienced plumbers, you get a quick, affordable, and effective way to identify plumbing problems and get them repaired before they cause a plumbing emergency.
In addition, they allow our team to visually inspect the inside of sewage and drain pipes in a way we've never been able to before. This means you get even more effective maintenance and repair Houston plumbing services for things you can't see with the naked eye.
Finally, camera inspections are a great way to check the condition of your plumbing without causing damage to your property. In the past, the only way to inspect most of the plumbing in your building was to dig underground or remove drywall to access the pipe. With camera inspections, all we do is simply insert the camera into an access point to get real-time, high definition images to assess your plumbing's health.
Through camera inspections, our team can determine appropriate Houston commercial plumbing services to prevent issues and keep your plumbing system working properly. For instance, if we discover pipe wall deposits or clogs, we may recommend hydrojetting services to clean the inside of your pipes and prevent narrowing and future clogs that can cause serious disruptions to your plumbing system.
If we find cracks and holes in your plumbing pipes, we can replace the affected pipes before they cause major leaks that damage the building and cause serious downtime for repairs.
Get in touch now to request a camera inspection for your commercial plumbing system from our team.