Texas Multi-Family Plumbing Contractor
Power Plumbing is the largest multi-family new construction plumbing installer in Texas. Founded in 1988, our business has been built specifically around the needs of the multifamily construction industry and we have been delivering best in class results, service, and value to our customers for over 30 years. We utilize the latest technologies and offer a full range of capabilities that span the entire construction process. From the very beginnings of estimating a job and then through design, purchasing, warehousing, logistics, field operations, warranty, service, and administration, we are confident that our decades of experience and passion for excellence will help make your next multifamily project a success.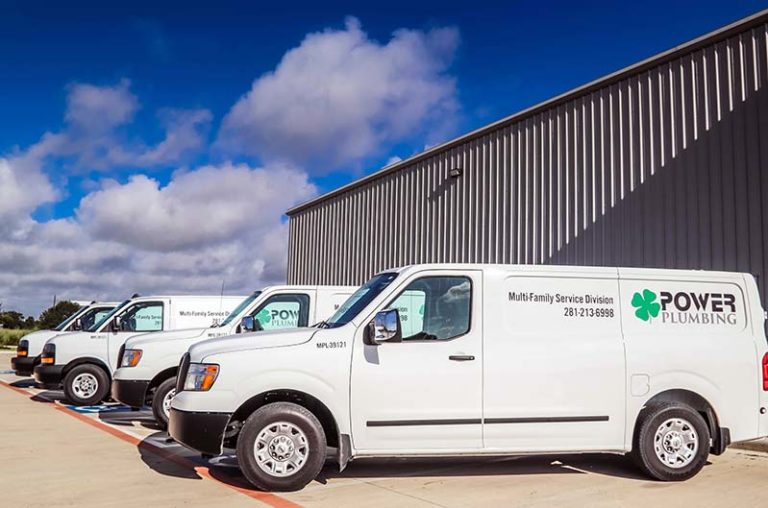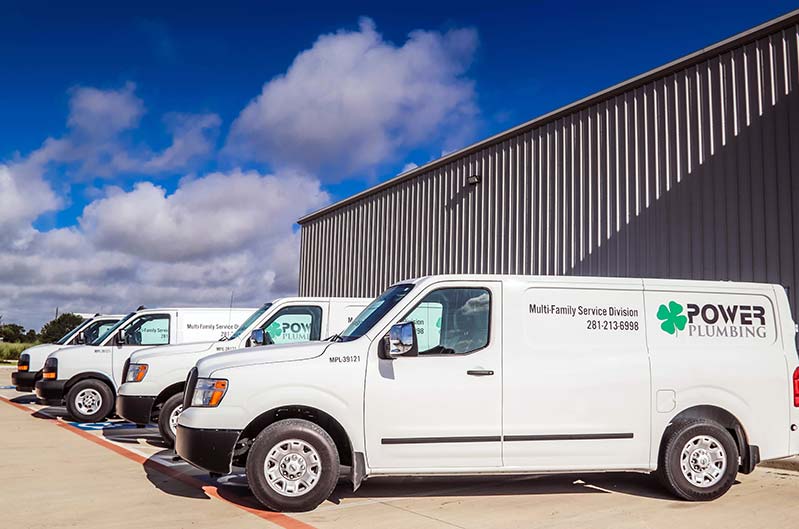 Industry-leading Texas Multi-Family Plumbing Company
At Power Plumbing, we understand that plumbing problems strike at the most unexpected times. We are on-call 24/7 to provide emergency plumbing services when you need them. Whether you have a clogged toilet in your building or are dealing with a broken water line that is flooding your property, our team offers fast response to your plumbing emergencies. As an industry-leading Texas multi-family plumbing company, we offer competitive pricing, on-time completions, and practical solutions to all your plumbing needs.
We have completed over 800 new construction projects, accounting for over 175,000 multi-family units, allowing us to offer expertise for every situation. In addition, we maintain two large warehouses with materials and fixtures so we can provide time-saving and cost-efficient installation services. As a 100% employee-owned ESOP company, you receive superior service every single time you choose Power Plumbing for your plumbing needs. Call us today to learn more and discuss your plumbing needs with our experienced multi-family plumbers.
Sorry, we couldn't find any posts. Please try a different search.