Our hydro jetting services help clean out commercial drains and sewers to make your plumbing more reliable. We work with commercial properties of all types and sizes to provide the hydro jetting services they need for maintenance and repairs.
Hydro jetting is an advanced method for cleaning the interior of drain and sewer pipes. Our plumbers use high pressure water jets that spray in all directions to help clean drains and clear clogs from your commercial plumbing system. Hydro jetting provides thousands of psi of pressure to remove a variety of things that may be lurking in drains and sewers, including:
Solids
Mineral deposits
Grease
Our experienced plumbers provide hydro jetting for drain and sewer pipes of all sizes, from 1 ½" to large 48" lines.
Hydro jetting is ideal for both maintenance and repairs to your commercial plumbing system.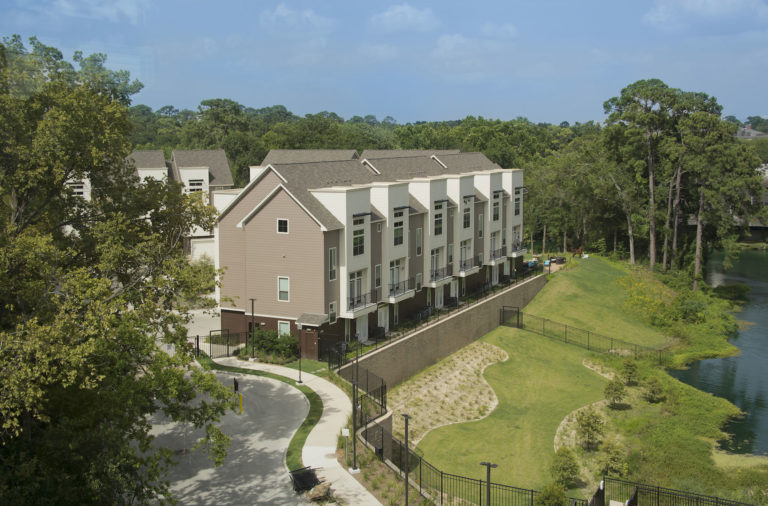 Many commercial properties get hydro jetting annually to help clean the drain and sewer lines and prevent clogs and buildup. Sludge and debris that sticks to the interior walls of your plumbing can cause many issues. It can make drains move slowly, create more clogs in the system, and may even increase the risk for other types of plumbing damages.
With annual hydro jetting services as part of your commercial plumbing maintenance, we clear debris and film that sticks to your drains. It's like power washing for your pipes.
Our experts may also recommend hydro jetting Houston commercial plumbing services to remove clogs and blockages in your plumbing system. For large, stubborn clogs, drain snakes and augers may not be powerful enough to remove the clog. Hydro jetting from our team works on even the toughest clogs to push them through the system and restore functionality to your building's drainage system.
Get in touch now to request a quote for commercial hydro jetting services.
Benefits of Commercial Hydro Jet Services
There are many advantages of choosing commercial hydro jetting services from our plumbers, including:
More thorough pipe cleaning: Hydro jetting removes everything from clogs to residue inside the pipe and is often much more effective than other drain cleaning options.
Inexpensive: Hydro jetting is an incredibly cost-effective Houston commercial plumbing service. Getting drain cleaning once a year from our team can save you thousands in clog removal for your commercial property.
Versatile: Hydro jetting works well on all types of plumbing, whether you have steel, cast iron, or resin-based drain lines. You don't need to worry about any damages to the pipes, as our team customizes pressures to properly and safely clean the drains and sewers for your building.
Environmentally friendly: Another great reason to choose hydro jetting is that it is an eco-friendly alternative to chemical drain cleaning, making it ideal for your sustainability goals.
Contact us now to schedule hydro jetting for your property.