We have decades of experience installing plumbing for every multi-family construction type ranging from traditional wood framed structures to high rise concrete and steel framed buildings. Specific examples of our typical projects include:
Garden style / Multi Building Slab On Grade
Garage or Courtyard Wrap
Podium Style
Mid Rise / High Rise
Additionally, we have extensive experience with an array of products including traditional apartments, student housing, and senior living. We also understand the nuance and complexity that comes with both traditional financing or HUD financed projects.
Our expertise and experience spans every phase of the construction process and we are here to partner with you from start to finish. We are highly capable in every area of the process including: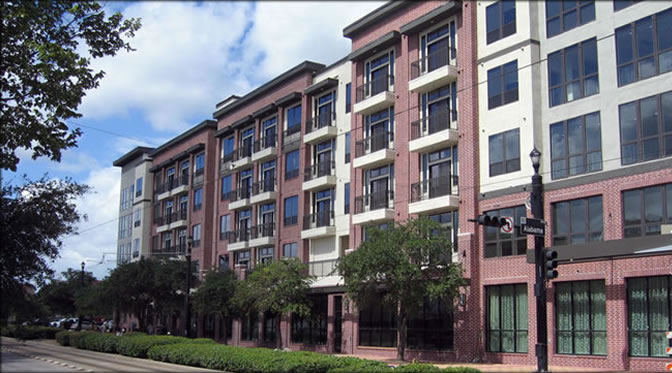 Our dedicated Estimating and Sales team will help you accurately and thoroughly scope out and price any multi-family project. We can help to identify areas for savings and value engineering, keeping your project within budget and helping to bring it to market.
Power Plumbing has a complete drafting department managed by master plumbers and engineers with decades of multi-family plumbing installation experience. We start with the drawings provided by our customers. We then use the latest technology, including full Auto-CAD and 3D Revit capability, to develop detailed plumbing installation drawings. This level of planning eliminates many of the problems that can occur on the job-site and allows us to consistently control quality from start to finish for all our jobs. This technology also expedites communication regarding a variety of design related issues such as plan changes, RFIs, clash detection, material takeoffs, change orders, etc. We have the ability to partner with our customers in both a design assist or design build capacity. Construction design technology continues to evolve and Power is committed to staying ahead of the game.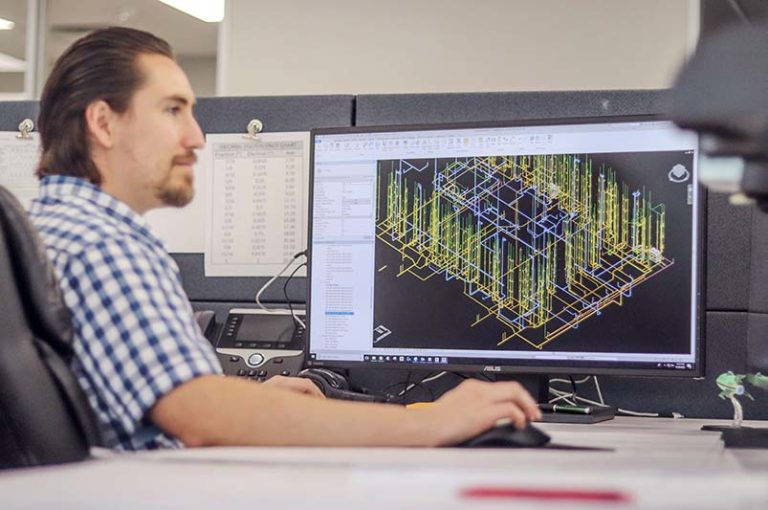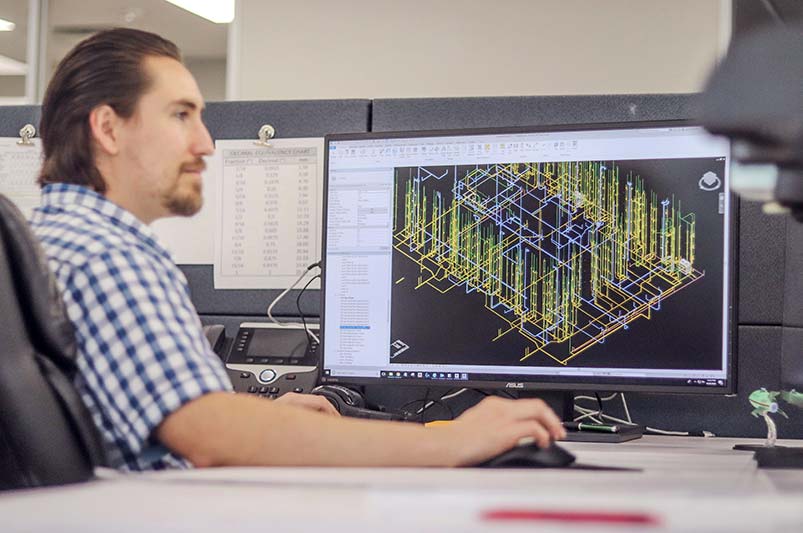 Power's extensive supply chain capability is another competitive advantage that we bring to the table. We have an experienced purchasing team, a 68,000 square foot central warehouse, a 10,000 square foot satellite warehouse, and a fleet of delivery trucks. Our strong purchasing group allows us to negotiate the best possible prices on our materials and third party services. The large warehousing capability makes it possible to buy in bulk which strengthens our negotiating position with our suppliers. And our fleet of delivery trucks gives us the flexibility to supply materials to the job when they are needed and in quantities required only for the work currently underway. This reduces job-site clutter and material losses from theft and damage. All this enhances material efficiency which ultimately results in more competitive pricing to our customers. Let our scale and efficiency work for you.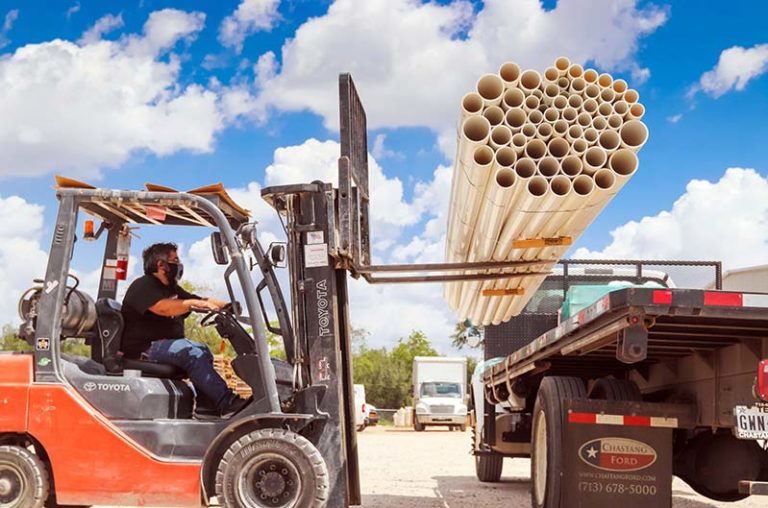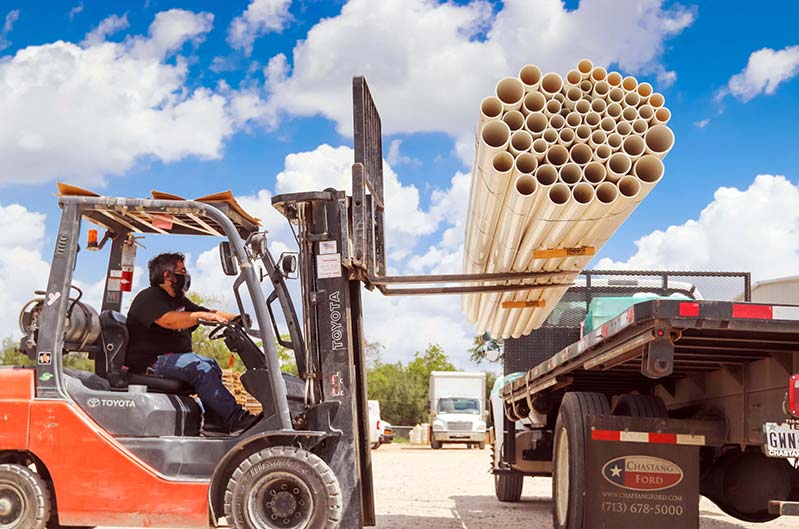 With over 120 licensed plumbers overseeing our field operations, we have in excess of 1000 man-years of experience working for our customers. From the simplest slab-on-grade, garden style project to the most complicated luxury high-rise, we have the ability to perform on schedule and on budget. Power Plumbing staffs every job with a full-time foreman to assure the quality and customer service you need to run a successful project. This level of oversight allows for better coordination with the GC, other trades and our sub-contractors. Better communication and planning helps us minimize problems and correct any issues that may arise.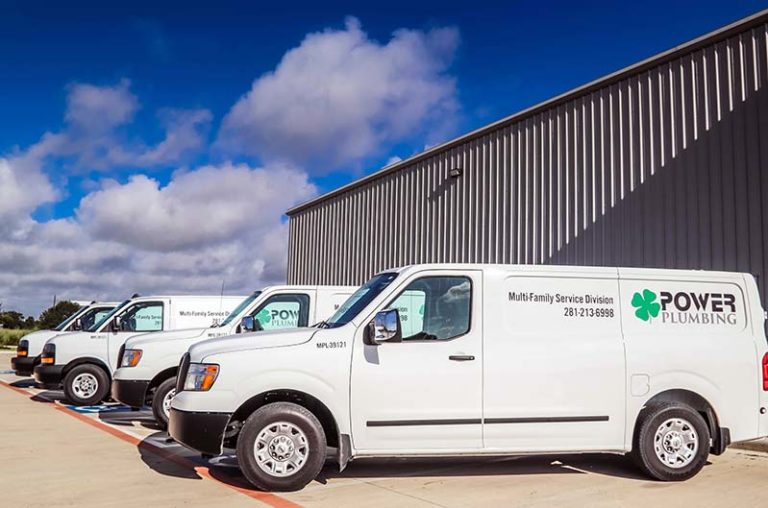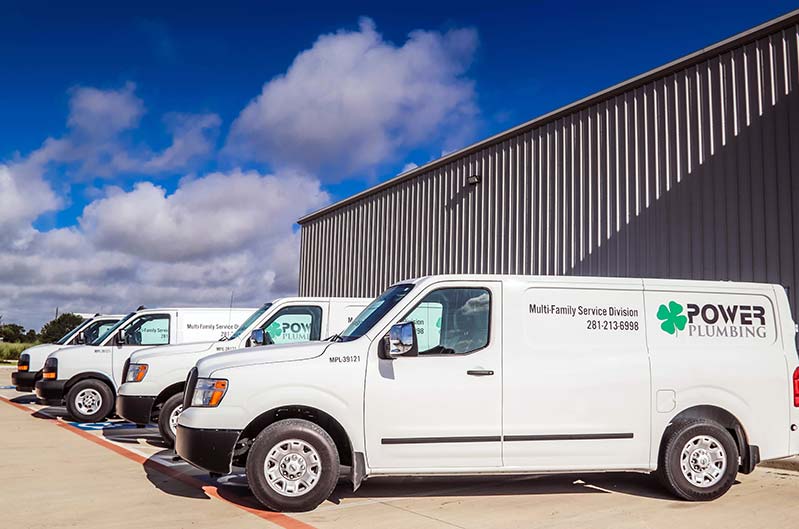 Effective business processes, strong financial controls, and dedicated administrative personnel are key ingredients to our success. From contract negotiation to accounts payable to insurance and payroll, all construction projects run more smoothly when supported with good administration and strong financial resources. Over the years Power has built a team of professionals which keeps all the necessary paperwork flowing. With Power you will experience a level of administrative customer service second to none in our industry.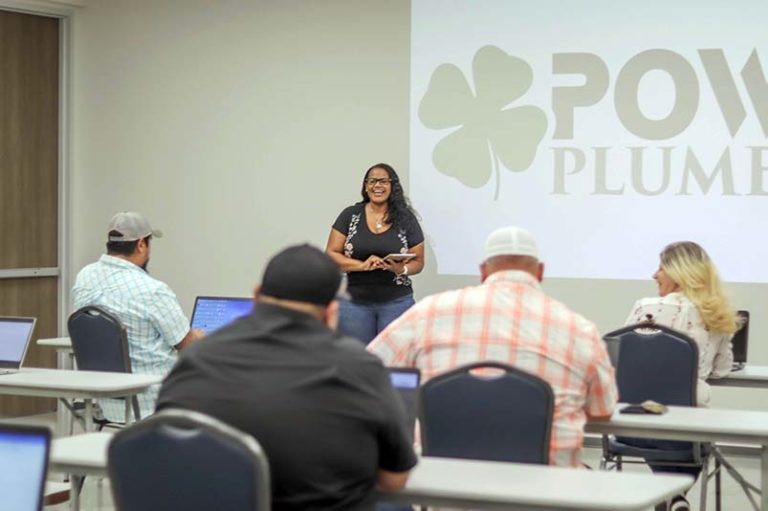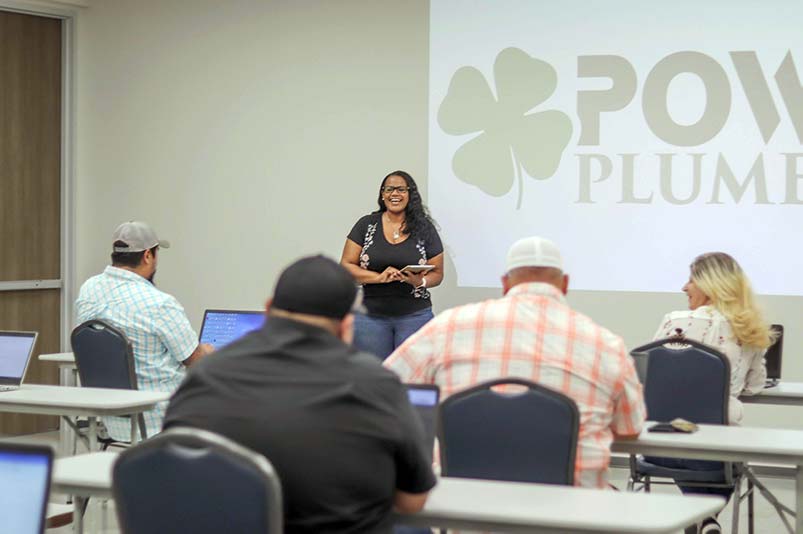 Commercial Plumbing Service for Multi-family Remodels
In addition to ground-up multi-family construction, we also offer Texas construction plumbing services for major remodels and renovations for multi-family properties. Our team is here to help bring your plumbing system up to modern standards and codes for reliability, safety, and longevity.
Our experts take care of design and installation for major plumbing retrofits, whether you need repiping for the whole multi-family complex or need a complete system redesign to comply with today's plumbing codes.
We work with multi-family remodel contractors to ensure your building's plumbing system is up-to-date and can meet expected demands for all your tenants. Our team helps ensure you have happy, satisfied tenants by designing and installing reliable, efficient plumbing systems.
Developers and contractors choose our plumbers for projects large and small due to our dedication to extraordinary quality and craftsmanship. With over three decades in the business, we have earned a top reputation and have become one of the largest multi-family plumbing contractors in the state.
For unmatched service for plumbing design build, look no further than our master plumbers at Power Plumbing. Our end-to-end services ensure smooth, simple, and budget-friendly plumbing remodels for your multi-family building.
Get in touch now to request a quote for a multi-family plumbing remodel.