Our team takes care of quick, effective repairs when your property experiences a plumbing emergency. Our emergency commercial repair services give property managers peace of mind their building is always taken care of.
Your business matters to us, which is why we provide emergency Houston commercial plumbing service to minimize disruptions when a plumbing issue arises. Our team offers:
We work diligently to minimize disruptions from plumbing problems and get you back to business as soon as possible.
Whether you manage a multi-family property, a restaurant, or an office building, plumbing issues can cause major problems. In addition to interfering with daily operations, commercial plumbing emergencies in Houston can also cause major damage in a short amount of time.
Our expert plumbers help you avoid these problems in your building and return to normal ASAP.
Don't wait for commercial plumbing repair. Call us now to request immediate service.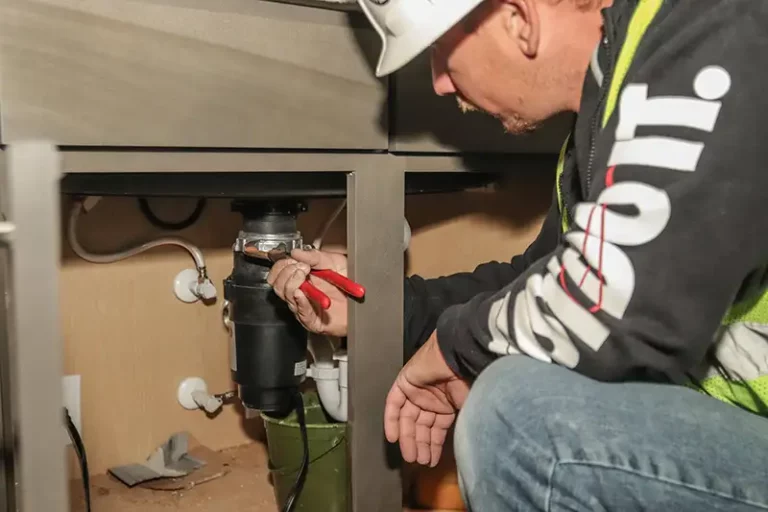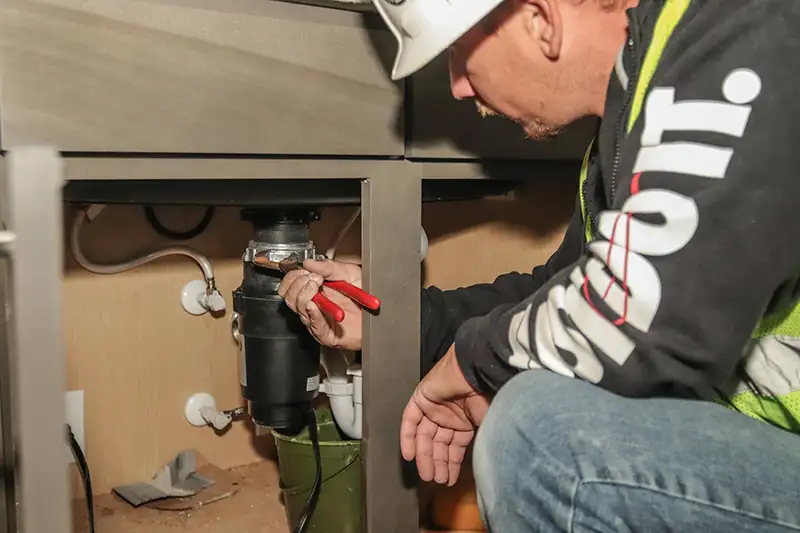 Types of Plumbing Emergencies in Commercial Buildings
Our certified plumbers offer quick repairs for a variety of plumbing issues in Houston. Rely on our team to provide durable, long-lasting solutions for all your plumbing issues.
Some common commercial plumbing emergencies include:
Leaks: Plumbing leaks can cause a significant amount of water damage in a short amount of time, whether the leak is coming from drain lines or water supply lines. Leaks can cause major flooding and interrupt daily operations for repairs and water mitigation. Our team arrives quickly to help stop the leak and clean up the water to prevent further issues.
Drain clogs: Drain clogs are incredibly common, whether toilet clogs, sink clogs, or other issues. We offer a variety of clog removing methods, including drain snaking and hydro jetting to clear the clog and get you back to normal quickly.
Sewer blockages: Sewer blockages can lead to breaks in the line or even sewage backup in the building. If you notice signs of a sewer block, call our team for immediate Houston commercial plumbing service. We use advanced methods to break up and move the blockage out of your sewer lines so wastewater can flow out of your building.
Damaged fixtures: Damaged plumbing fixtures like faucets, toilets, and appliances can be a major problem for your building's functionality. Not only does it look unprofessional, it can cause issues like leaks and water damage. Our experienced team can repair or replace fixtures in your commercial building quickly to prevent further issues for your building.
Water heater/boiler malfunctions: Access to hot water is critical for all commercial buildings. Hot water is necessary for many sanitary needs. Malfunctioning water heaters or boilers can lead to shutdowns if not taken care of fast. We offer expert water heater and boiler repairs to restore functionality to your plumbing system.
Backflow preventer failure: Backflow can put people in your building at risk due to contamination in the water. If your backflow preventer fails, it can also lead to legal trouble due to city requirements. Our experts arrive on scene quickly to repair or replace backflow prevention devices for safety and compliance.
Pump failure: Pumps often play a critical role in plumbing systems. Whether you're dealing with malfunctioning booster pumps, ejector pumps, or lift station pumps, trust our team to provide immediate repairs or replacements to get your commercial plumbing back in service quickly.
Whatever plumbing issue you have at your commercial building in Houston, call us for 24/7 response to your plumbing repair needs. Contact us now to request emergency service.