Our team is committed to providing top quality commercial plumbing solutions. If you need a water treatment system for your commercial building, we offer professional installation to ensure your building's plumbing is in good condition.
Water treatment systems come in a wide range of options for commercial buildings. Some include water purification systems, filtration systems, and water softener systems. No matter the type of water treatment you need for your building, our expert plumbers are here to provide quick, efficient installation for your needs.
We work with all types of commercial water treatment systems. If you're not sure if you need a water filtration or softener system for your building, contact us for a water quality test to learn what may be hiding in your building's plumbing. Testing helps determine if any impurities are present and what type of water treatment you may need for your property.
Aging public water infrastructure can lead to many serious contaminants in the water in your building, including things like microorganisms and harmful chemicals like lead and arsenic. Our team is here to help you keep your building safe by providing quality installation services for water treatment systems.
These treatment systems also come with the added benefit of removing minerals from your plumbing system. This can have a positive impact on the service life of your plumbing system, fixtures, and appliances.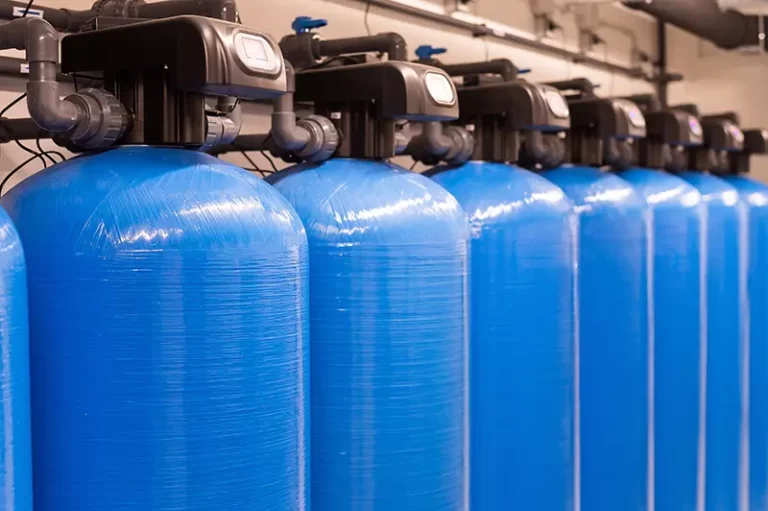 We offer over three decades of experience to provide you with the Houston commercial plumbing service you need for your property. Contact us now to request a quote for your plumbing service needs.
Service for Commercial Water Treatment Systems
Water treatment systems in commercial buildings endure heavy use on a daily basis. Our plumbers also provide service to help your systems last longer and work better.
We offer a variety of preventative maintenance solutions for water filtration systems, water softener systems, and water purification systems.
Some of the maintenance services we provide include:
Regular inspections
Water pressure testing
Quality testing
Leak detection
Exercising valves
Refilling softening salt
Cleaning and descaling system components
Replacing worn parts
Cleaning/replacing filters
For comprehensive solutions for all your plumbing and water treatment needs, choose our seasoned professionals at Power Plumbing.
We are proud to have built a reputation for unmatched quality and service for properties throughout Greater Houston. Our team offers 24/7 availability, quick response, and cost-effective solutions for all your Houston commercial plumbing service needs.
Let us help you extend the service life of your plumbing system and water treatment system. Get in touch now to request service from our plumbers.