Our experienced plumbers help commercial property managers and owners maintain compliance for backflow prevention. We offer comprehensive Houston commercial plumbing services to ensure your backflow preventer devices are in good condition.
Backflow is where water in the plumbing system flows backward in the pipe. This can be hazardous because it creates pressure changes in the plumbing system that can cause water to flow the opposite way and potentially contaminate clean water.
Therefore, most municipalities require all commercial buildings to have and maintain a backflow preventer, which stops water from flowing the opposite way in the pipe. Failure to do so can come with serious consequences for your property, including legal issues and fines.
Our team helps you stay on the right side of the law and maintain safe water in your building through our backflow prevention Houston commercial plumbing services.
Get in touch now to request a quote for your backflow preventer service needs.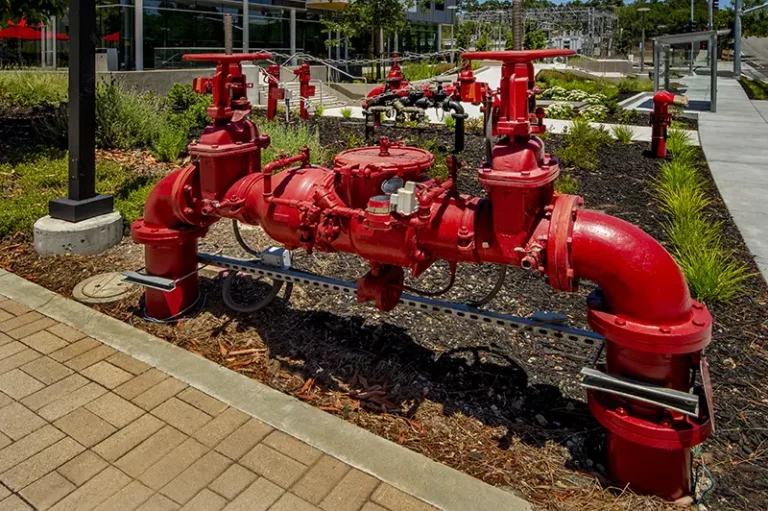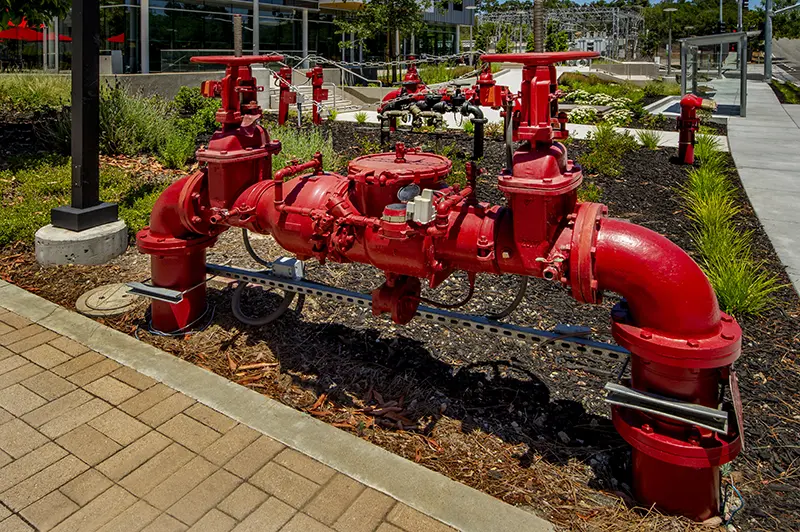 Backflow Preventer Installation & Replacement
In buildings that don't already have a backflow prevention device, our team can install a new one to ensure your plumbing system meets all applicable codes and standards. We can also help replace a failed backflow preventer quickly and economically in your commercial plumbing system.
Any time a backflow preventer fails, your property is at risk for contaminated water and for potential legal consequences. There may be several signs of a failed or malfunctioning backflow preventer, including:
Discolored water
Odors from the water
Slow or interrupted water flow
Altered taste of water
Particles in water
If you notice any of these signs, call our team for immediate help. Our team can help diagnose a bad backflow preventer and replace it as soon as possible to prevent further issues.
Annual Backflow Testing & Certification
Because of the many dangers of backflow, most cities and municipalities require commercial properties to test and certify their backflow preventer each year. Our skilled plumbers provide these services to help you maintain code compliance for backflow prevention.
We are a registered and approved backflow preventer tester in Houston to help commercial properties ensure their backflow prevention devices are working properly. We offer both annual and diagnostic testing for backflow prevention and help maintain records of proof of regular testing for municipal requirements.
Our experts make backflow prevention testing and certification simple.
If we detect a problem with your backflow preventer, we offer comprehensive Houston commercial plumbing services to help repair the issue or replace the preventer. Get peace of mind that your plumbing system is in good hands with our team.
Contact us now to request service for your backflow preventer.