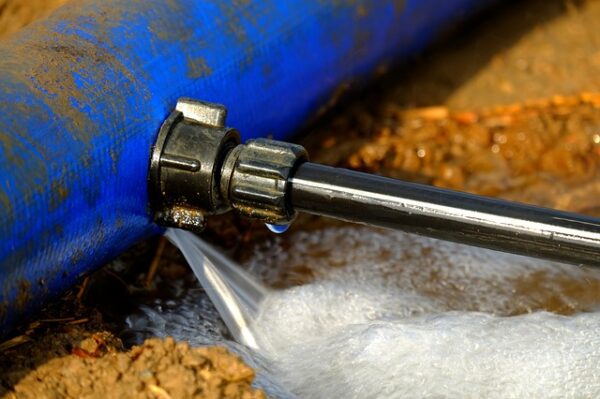 Plumbing leaks cause serious damage to commercial buildings every day. However, there are Houston commercial plumbing service options that can help prevent these damages for your property. In this article, we'll discuss preventative plumbing services to help stop leaks and also what to do if you think you already have a leak in your building.
Types of Houston Commercial Plumbing Service You Need to Prevent Leaks
If you only call your commercial plumber when you have a problem, then your property is probably at risk for a variety of plumbing issues, leaks included. Leaks in your commercial plumbing system can cause major water damage throughout the building. This can lead to cosmetic damages as well as structural issues that can cost a fortune to repair. 
Instead, it's best to prevent plumbing leaks at your business with a proactive plumbing maintenance plan. These plans are customized to your building, but typically include a few different types of Houston commercial plumbing service, such as:
Plumbing Inspections
Regular inspections can help identify and prevent leaks. These Houston plumbing services involve having a qualified plumber come out and complete visual inspections and tests for your plumbing system and fixtures. It might include looking at each faucet to identify any drips, flushing the toilets to make sure they're functioning properly, and using specialized tools to look for signs of leaks hidden by walls. With regular inspections, our commercial plumbers can look for signs of a leak or an impeding leak so we can repair it ASAP. These inspections can even find weak points in the pipes so we can replace them before they leak.
Leak Detection Houston Plumbing Services
Another Houston commercial plumbing service you may need for your building is leak detection. This is a type of test on the drain lines in your plumbing system to identify unknown leaks. There are many options for this, but the most common is hydrostatic testing, which is where we fill the pipes with water and look for pressure changes that indicate a leak. Most commercial properties get leak detection annually as part of their preventative plumbing maintenance program.
Houston Commercial Plumbing Service for Leaks in Progress
We can all agree that preventing leaks is better than dealing with the aftermath. However, sometimes leaks do happen. In these cases, there are several things you can do to prevent further damage. 
The first thing to do if you suspect a plumbing leak is to turn off the valve either to that particular part of the plumbing system or to the whole building. This prevents water from flowing and continuing to leak. 
The next step is to call our Houston plumbing company for repairs. Get in touch 24/7 and our team will be out ASAP to fix the problem. 
Finally, try to rope off the area and clean up any water you can, so long as you can do so safely. Removing the water can help prevent a lot of water damage to your building. 
Power Plumbing – Your Trusted Houston Commercial Plumbing Company
For over 30 years of experience designing, installing, and servicing commercial plumbing systems, choose our team at Power Plumbing. We are proud to be a top commercial plumbing contractor in Texas and provide comprehensive services for all your commercial plumbing maintenance and repair needs. Get in touch now to request a quote or call us 24/7 at (281) 304-9392 for emergency service.