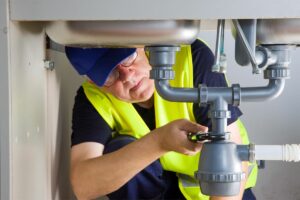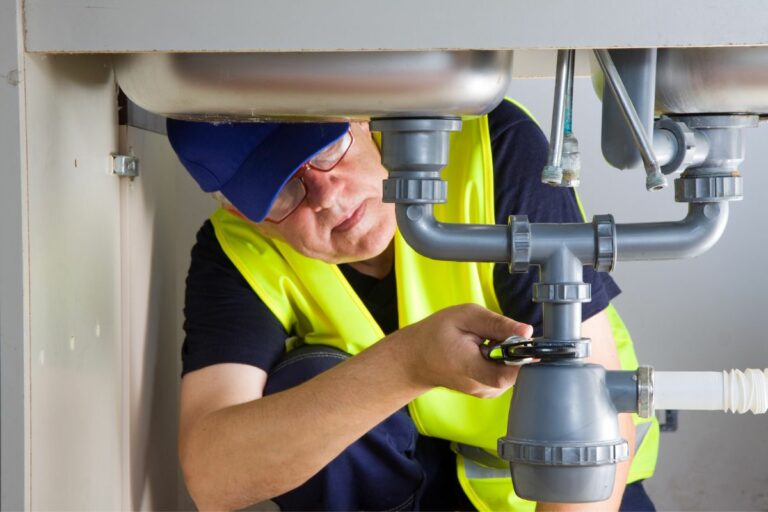 There are many Houston commercial plumbing services you may need for your building. For instance, practically every building will need plumbing repairs at some point or another. However, you can actually save money and improve your building through preventative maintenance plumbing services. That's why we offer custom maintenance plans for your property so you can ensure your system is reliable and  in good condition. In this article, we'll explain why you should consider a plumbing maintenance plan for your building and the types of Houston commercial plumbing services we may recommend.
If you need plumbing maintenance or repairs, get in touch now to schedule service with our experts.
Why Are Maintenance Houston Commercial Plumbing Services Important?
Getting preventative maintenance Houston commercial plumbing services is a great way to ensure your property is in peak condition. Getting regular inspections and service for your commercial building's plumbing helps our plumbers detect issues before they cause serious problems for your building. 
One key reason to get maintenance Houston plumbing services is because it's often much less expensive than reactive plumbing services. Waiting until something breaks and needs repair often means you pay a premium for emergency services every time you call your plumber. That's not to mention the damage that plumbing issues can cause that often require serious work. For instance, plumbing leaks can lead to major water damage that can even cause structural damage to the building. 
Additionally, plumbing issues frequently interrupt daily operations. In many cases, a plumbing issue means shutting down until our plumbers can resolve the issue, which is frustrating for tenants, employees, and customers. It also means lost revenue, which is another hit to your bottom line. 
By contrast, plumbing maintenance plans from our team include Houston commercial plumbing services that address some of the most common plumbing issues in your commercial building. The result is that you avoid the high costs of frequent repairs and also the extra downtime associated with emergency plumbing repairs. So, it's just good business to invest in commercial plumbing maintenance.
Houston Plumbing Services You May Need for Preventative Maintenance
There are many different types of preventative maintenance you may need for your commercial property. The exact services are completely customized to your building so you know you're getting the most effective service for your plumbing maintenance plan. Some common services you may need include:
Comprehensive inspections

Leak detection

Camera inspections

Sewer clean out

Drain hydro jetting

Backflow testing

Boiler maintenance
Our plumbing experts can help you determine the right services for your property based on the age, type of plumbing, and other essential factors. 
Top Commercial Plumber in Texas – Power Plumbing
Our team at Power Plumbing offers total solutions for your commercial plumbing needs. We assist with repairs, maintenance, and new construction to provide you with reliable plumbing systems. With over 4 decades in business, we have built a strong reputation for excellence and are a top multi-family plumbing contractor in Texas. We work with properties of all types, so whether you need a multi-family plumber or a Houston restaurant plumber, our team is your number one choice. Contact us now to schedule service for your plumbing needs.